Our Team
Rob Randels and his team believe in continually striving toward excellence in all personal and professional pursuits, and particularly in the service of clients who are making some of the most important decisions of their lives. Together they have over 120+ years of experience and are dedicated to helping each and every client achieve financial security. They work to foster a culture that shares their philosophy and practices it daily. Anything less would be a compromise.
Please call whenever you have a question, concern or need. Rob Rob and his team are eager to help.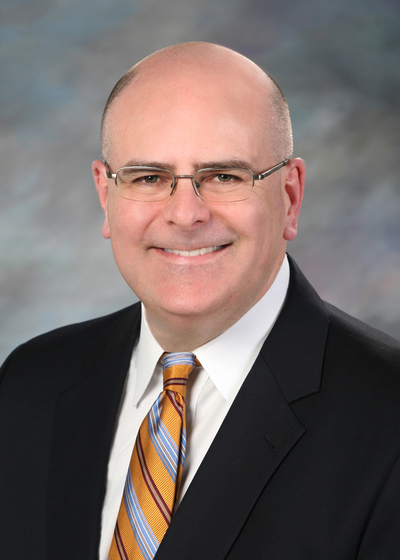 Tim M Curran, ChFC®
Associate Wealth Management Advisor
Office 402-390-8271

Tim, an Omaha native, began his 25+ year financial industry career with 7 years at the Federal Reserve Bank in St. Louis.  Tim then worked in commercial banking and consulting before an 8 year role with a financial software company that developed treasury management applications. The past 11 years he has been a Financial Representative working with both individuals and businesses delivering meaningful financial solutions. He holds his Life and Health, Series 6, 7 & 63 licenses.
Tim has a BSBA from Washington University in St. Louis (Olin School of Business).  He loves to spend time with his wife Margie and his three children (Elizabeth and twins John & Tim). Margie is his jogging partner and he also likes to play basketball and cook.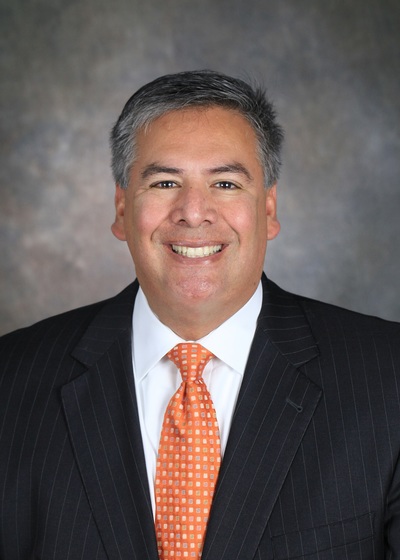 Robert J Luna Jr
Associate Wealth Management Advisor
Office 402-390-8271

Over the past 18 years, Bob has been providing financial services for individuals, families and businesses. He helps clients simplify the complex financial objectives of their lives. He helps by identifying, achieving and managing financial security through the use of a goals based approach to money and risk management which is the foundation of his philosophy.  He attended the University of Nebraska and holds his Life and Health, Series 7 & 66 licenses.
Bob is a native of Grand Island, Nebraska and is the proud father of three children.  He enjoys getting outside to ride his bicycle, watching the  kids compete and donating his time with Red Cross and American Cancer Society.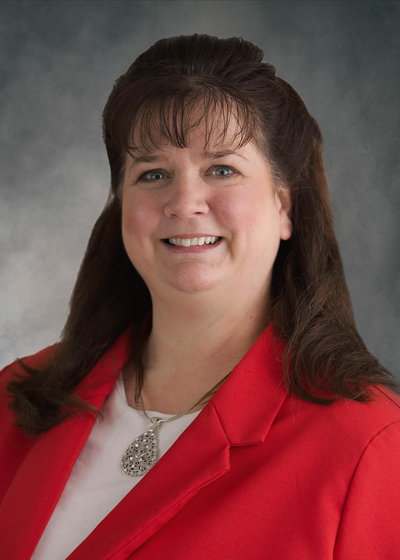 Carla K. Stohlmann, CFP®, MSFS, WMCP®, RICP®, CAP®
Associate Wealth Management Advisor
Office 402-390-8266

Carla is a Bellevue University graduate with a major in Finance and has her MSFS (Masters of Science in Financial Services) from The American College in Bryn Mawr, PA. She is fully licensed for both securities and insurance transactions with over 21 years of industry experience. She holds her Life and Health, Series 7, 9, 10, 63, 65 & 66 licenses.
Carla enjoys reading, volunteering for the Northern Plains Boxer Rescue, competing in Mud Runs and singing in her church choir.  She also loves to go scuba diving with her husband, Tim, and their two sons, Evan and Jake.  Spending time with her grandchildren is one of her biggest joys in life.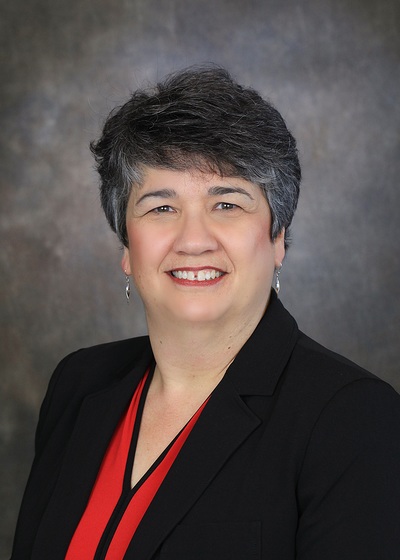 Katie A Beacom, RICP®
Associate Wealth Management Advisor
Office 402-390-8271

Katie began her career in the financial services industry 13 years ago, after spending the prior 15 years in finance management and accounting.  She is an Omaha native with a Bachelor of Science degree in Healthcare Management from Bellevue University.  Katie holds her Life and Health, Series 7 & 63 licenses. She also holds her RICP and CRPS designations. Katie joined our team in the fall of 2016 with her focus on investments and retirement plans. 
In her free time, Katie enjoys traveling with her husband, Mike, and spending time with their six children and six grandchildren.  She also enjoys baking, reading and going to the movies.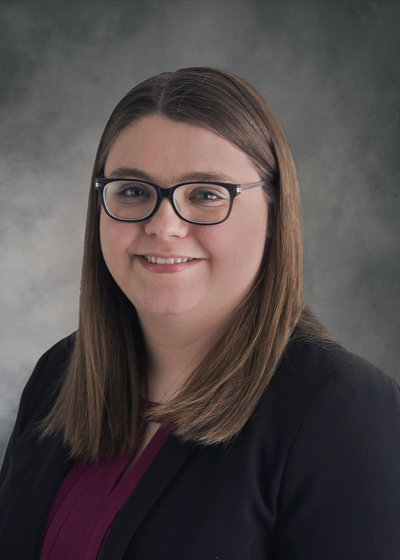 Claire McKamy
Associate Wealth Management Advisor
Office 402-390-8252

Claire is responsible for onboarding new associates on the team, working in conjunction with our Network Office Technology team to keep us on track to be a Digitally Savvy Advisor and directing special client and prospect segmentation projects.
Claire is an Omaha native and has been a part of our team since November 2017. She has earned a Bachelor of Arts in Mathematics from Northwestern College in Orange City, Iowa and an Associate's Degree in Computer Programming from Metro Community College. She currently holds her Life and Health Insurance License.
In her free time, she likes spending time with her friends and family. She also enjoys going to the movies and reading.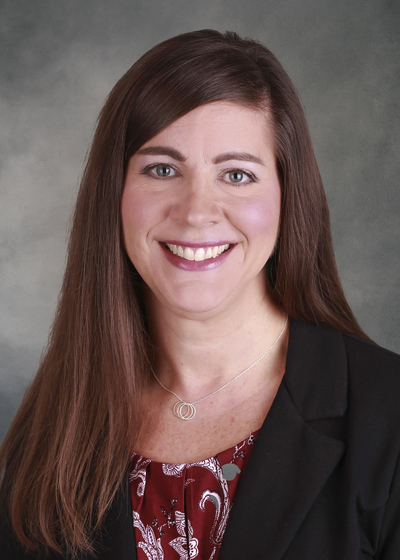 Cherie S. Arenas
Associate Wealth Management Advisor
Office 402-390-8295

With over 11 years of experience in the Financial Services industry, Cherie's role on our team as an Insurance Specialist focuses on Customer Service and ensuring that each of our clients have a pleasant experience throughout the application process and beyond. Cherie currently holds her Series 7, Series 63, and Life and Health Insurance Licenses and is an Associate Wealth Management Advisor.
Cherie grew up in Sioux City, IA, made her way to Nebraska with her family in 2001 and has called Omaha home ever since.
In her free time, she enjoys a healthy, active lifestyle including yoga and biking. Her other interests include reading, travel and spending time with family and friends. Every Sunday, during football season, you will find Cherie cheering on her Carolina Panthers!
Andrew Taylon
Andrew, an Omaha native, assists in the daily operations of the team. He received his JD and MBA from Creighton University School of Law and the Heider College of Business. Andrew is licensed in Nebraska and a member of the Nebraska State Bar Association and the Omaha Bar Association. He is currently working toward achieving his Life & Health Insurance license. He is excited to be part of the team and to help clients achieve their financial goals.
In his free time, Andrew enjoys spending time with his yellow lab, family and friends. He also loves watching sports.
Michael Schmidt
Michael earned his Bachelor of Science in finance from Miami University in Oxford, Ohio and his MBA from the Kellstadt Graduate School of Business at DePaul University.  Michael is a Philadelphia native who began his 20 plus year financial industry career with the Vanguard Group in Malvern, Pennsylvania before moving on to Driehaus Capital Management in Chicago as a Senior Analyst and Portfolio Manager responsible for in-depth investment analysis, idea generation, and buy/sell recommendations.
Michael moved to Omaha in 2019 with his wife, Betsy, who is an Omaha native. He is a certified sommelier, he enjoys reading, playing golf and cheering on the Philadelphia Eagles.
Michael will be handling business development, securities research and client reviews. He is currently working on obtaining his Series 7 & 63 licenses.
Parker Doughty
Marketing Coordinator
Office 402-390-8271

Parker is an Omaha native and graduated with her BS in Communication Studies from the University of Nebraska Omaha in 2021. She is new to the financial services industry, celebrating her first anniversary at Northwestern Mutual in August of 2021. She got her start working on the college recruiting team to hire for and develop Northwestern Mutual's College Internship Program. Parker recently joined Team Randels to assist in coordinating marketing events and serve as a brand ambassador. She is excited to work with the team and contribute towards a positive client experience.
In her free time, Parker loves to travel and spend time with her family and friends. She is an avid coffee drinker and loves to find new music or a good podcast.